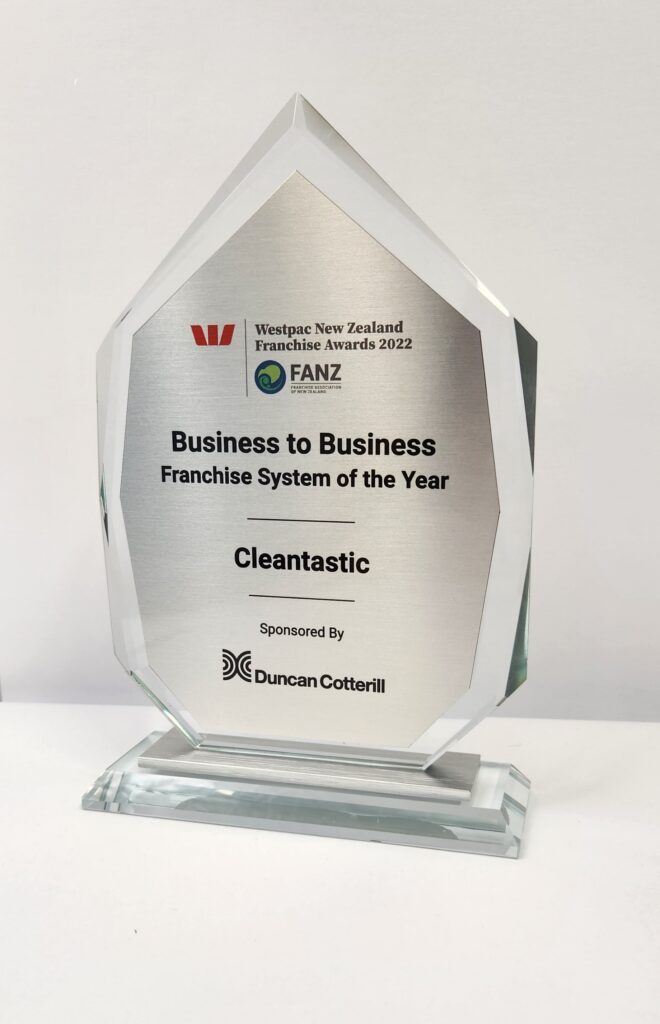 B2B Franchise System of the Year 2022
Westpac NZ Franchise Awards.
Commercial cleaning services across New Zealand
We offer commercial cleaning services across New Zealand, through a team of dedicated owner/operators (franchisees).
Our mission statement is:
"To develop motivated individuals to become successful business owners". 
That's our franchisees.
Our standards, motivation and commitment to cleaning is reflected in how we work with our clients, our franchisees and our support team. This includes great systems, performance expectations and genuine support.
Commercial cleaning is an essential service for every business. We will never try to be the cheapest – but we will always try to be the best.
What do we clean? If it's dirty – we clean it.
Commercial Cleaning and

Franchise Opportunities